Preparatory department of PSACEA
Preparatory department of PSACEA in Education and Research Institute of Innovative Educational Technologies offers successful preparation programs to potential applicants to higher education institutions.
The department provides multidisciplinary and multilevel preparation for entrance tests and examinations to enter core training programs of the Academy, as well as occupational guidance according to the profile of PSACEA for prospective students in schools of Dnipro and the region.
The areas of study at the Preparatory Department are as follows:
Preparatory course for External Independent Testing preparation in major subjects.
Profession-oriented groups in Architecture – course in drawing preparation.
Preparatory department for foreign citizens.
School of young architect.
The purpose of pre-university training is to provide highly competent preparation of citizens of Ukraine for external independent testing by studying academic subjects fundamentally, for entrance and successful adaptation at higher education institutions. One of the main tasks of pre-university training program is to prepare goal-oriented students for further studies at the Academy.
The preparation is conducted in academic subjects for external independent testing, entrance examinations and creativity competitions of the Academy. According to the curricula and syllabi of the preparatory department, advance preparation is provided in:
Drawing
Mathematics
Ukraininan language
Physics
Ukraininan literature
History of Ukraine
Foreign language
Foreign citizens can take a full-time preparation course to enter all specialties of the Academy.
The training for foreign citizens at the preparatory department is arranged in the major fields of study:
Architecture (Ukrainian/Russian language, drawing, arrangement, technical drawing, mathematics, country studies);
Technical and Engineering (Ukrainian/Russian language, technical drawing, mathematics, physics, informatics, country studies);
Highly-qualified and experienced teaching staff: professors, associate professors, assistants give classes at the preparatory department. Participants have a chance to get familiar with learning environment in the Academy and obtain detailed information on training programs. On completing a 9-month course foreign citizens take final exams. Those who successfully completed the preparatory course get a certificate of completion to enter higher education institutions of Ukraine.
Participants of the preparatory courses have all necessary conditions to take up sports. They can attend sports classes and a swimming pool in the sports complex of the Academy.
There is a students' club for amateur art activities, where course participants can identify and develop their artistic gift, take part in the "Students' spring" festival, evening parties and discos.
Residents of other cities are provided with accommodation in the hall of residence with appropriate conditions for studies and rest; canteen, cafeteria and cafes are also available.
Course participants have an opportunity to study and work individually in the library and its reading halls, computer classes, laboratories and workshop rooms.
Preparatory Department will welcome all potential students to preparation courses and profession-oriented groups.
Address: Ukraine 49044 Dnipro 11-a Patorzhynskoho St., room 403
Phone: +38056 746 12 92
Email: po@pgasa.dp.ua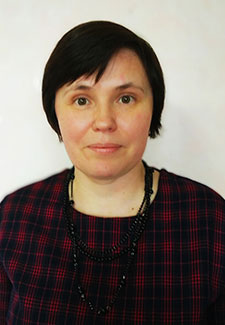 Качур Світлана Миколаївна
Head of Preparatory department of PSACEA
up