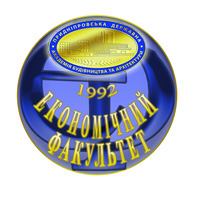 Our mission
Innovative economic education - the priority of the present and the prospects for future
Training of specialists with a broad view –the creators of new economic and social communities, economists-practitioners, economists-analysts, economists-managers who can run business, manage state structures within an information society.
Dear applicants and their parents!
I have the honor to offer you an opportunity to get an education at the Faculty of Economics of our Academy.
Why is economics and the Faculty of Economics?
In modern conditions, the economy covers all spheres of social life. Most specific problems of everyday life are determined primarily by important economic aspects, that is why the best ways to solve problem situations is a thorough and global knowledge in all sectors of the economy. Modern life is marked by an unprecedented increase in the influence of science and new technologies on the socio-economic development of the world. It is the economy, combining all possible technical, technological, social and other aspects, allows us to rationally choose the option of satisfying the unlimited needs of people, family, country, humanity as a whole with limited resources.
If you want to devote your life to the study of economic laws and principles and to apply this knowledge in practice, you will be able to find your place in life and build a successful career!
Our academy has everything you need to provide high-quality education. At your service:
__________________________
The end result of your training will be not only the diploma of higher education of the leading domestic and European higher education institutions, but also the knowledge, skills and competences that you can successfully apply for successful and proper career growth.
We will be glad to see you among the students of the Faculty of Economics – Faculty of Unlimited Opportunities !!!
Study programmes

Warning: Invalid argument supplied for foreach() in /usr/local/www/hosts/pgasa.dp.ua/wp-content/themes/pgasa/taxonomy-departments.php on line 172


Contacts
test
Email:
test
up