The Centre for International Cooperation
The PSACEA Centre for International Cooperation (CIC) provides methodological support and also coordinates PSACEA activities in the area of international cooperation. CIC administers international exchange placements for students, faculty members, researchers and other staff and maintains bilateral relations with foreign universities. Aside from this CIC also coordinates the preparation of English/French/German language programmes, prepares and publishes promotional materials.
The Centre for International Cooperation is active in seven main areas:
the promotion, establishment and maintenance of bilateral and multilateral links with foreign institutions;
contacts with international organisations, embassies and partner universities;
 delegations and visits of representatives of international academia and industry;
providing information to students and staff on international mobility opportunities;
coordination and running of English-language programmes (short-term and semester-long programmes);
administering and promoting the Erasmus+ programmes and other international programmes (Horizon 2020, Campus France; House of Europe, etc.)
promotion of PSACEA at higher education conferences and fairs abroad.
Address: 24-A, Chernyshevskyi Street, office 355, 49600, Dnipro, Ukraine
Phone: Tel. (office): +38(056) 756-33-31 (Mon.–Fri. 09:00 – 16:00 EET)
Email: degtyariova.yuliya@pgasa.dp.ua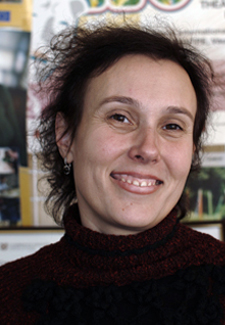 Yuliya Degtyariova
Assoc. Prof., PhD in Pedagogy Head of Centre for International Cooperation
up